July 2008 Orphanage Project
As a part of its effort to serve the community, in3corp organized a program in an orphanage in Lucknow, India. Located in the heart of the city of Nawabs, the orphanage is a house for orphans. Most of these children are girls of various ages from infants upto 18 years.
The program involved a week long training in arts and crafts which was imparted by Miss Kelly Hill and Mrs. Indu Poonja Brown. The children showed enormous enthusiasm towards this program and spent time to learn painting and other creative arts. The program culminated on the 4th of July when an exhibition was held to showcase the talent of the children and to appreciate and uplift their spirits.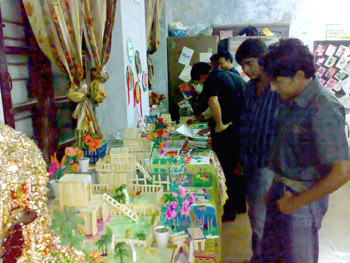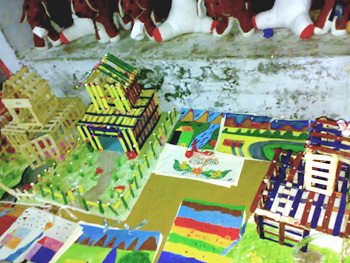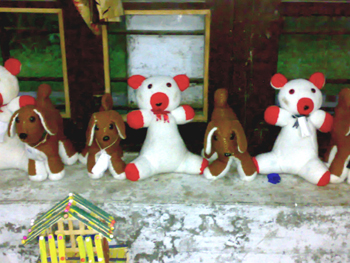 The exhibition was followed by distribution of school bags and stationery donated by in3corp.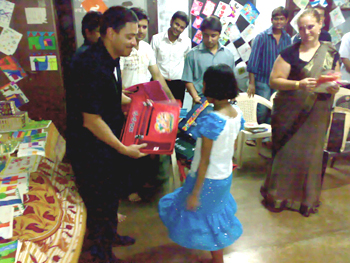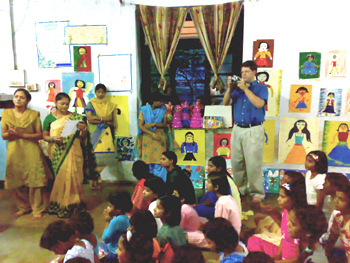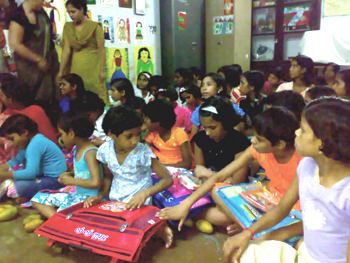 Lastly dinner was arranged and in3corp employees lent their hands to serve food to the children.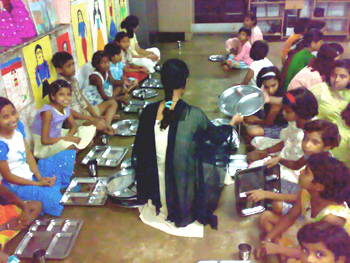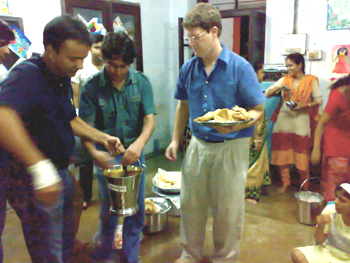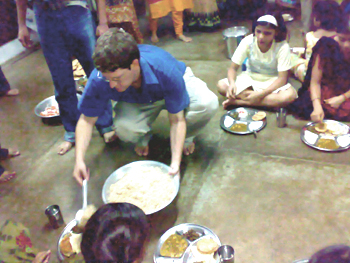 Although it was a hot and humid day but in the end it was a day which brought a smile to everyone.