2010 - Community connections: in3 steps up
in3 employees and friends joined more than 3,300 enthusiastic people for a walk around Denver Colorado's City Park on a warm Sunday morning in September to celebrate people with Down Syndrome. The event was chosen as part of in3corp's commitment to supporting our community. in3 staff regularly participates in and contributes to a variety of nonprofits and community organizations.
This year's Step Up for Down Syndrome Walk helped raise awareness and much-needed funds for programs that serve people who have Down Syndrome and those who care about them. The in3 for Trisomy team contributed $1,345 to the more than $233,000 raised for Mile High Down Syndrome Association, the Colorado organization that led the event.
Down Syndrome is also known as Trisomy 21 because people with the syndrome have three, instead of two, copies of the 21st chromosome. The extra genetic material leads to slower development, cognitive delays, and various medical conditions, but with support, treatment, and good education, people with Down Syndrome lead fulfilling lives and contribute to society. Life expectancy for a person with Down Syndrome has increased dramatically, from 25 years old in the 1980s to 60 years old today. Estimates say there are about 300,000 to 400,000 people in the United States who have Down Syndrome.
The walk was a chance for in3corp team members to also honor its rule #1: We have fun! After the walk, the team enjoyed music and food at the park and continued the festivities by attending a baseball game together.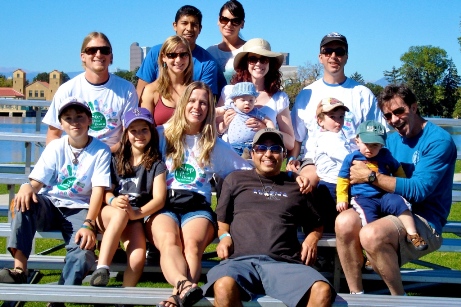 Pictured top row, from the left, David Zavala, Jessica Austin. Second row: Chase Richter, Kelly Harrington, Elizabeth Lichtenstein (holding Raphael Avery), Greg Avery (with Elijah Avery). Bottom row: Joaquin Zavala, Piper St. Clair, Michelle St. Clair, Miguel Zavala-Allen, Sean Avery holding Liam Avery. Not pictured: Tom Bennett and in3's "virtual walkers".