Steps For Literacy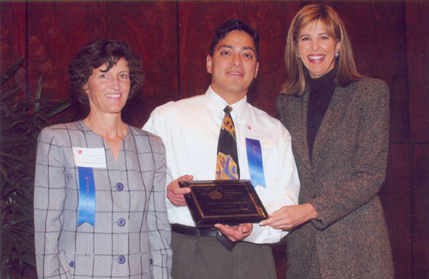 Miguel Zavala receives the Colorado outstanding group award given by the Colorado Association of Partners in Education. The plaque was awarded to in3 in recognition of exemplary volunteerism in Colorado education. Casey Middle School Principal Ellen Miller-Brown and Channel 4's Stephanie Riggs present the award.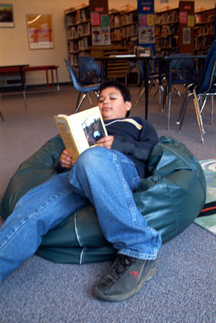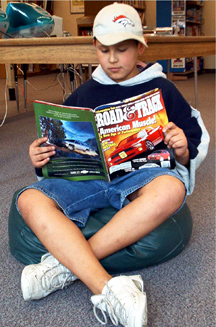 in3 and Casey Middle School, along with the Boulder Bookstore, Downtown Boulder, Inc., and the Boulder Chamber of Commerce High School Leadership Team-will hold "Steps for Literacy," a run/walk by Casey students to raise funds for our school library. The event will culminate with a literacy rally at the Courthouse on the Pearl Street Mall, on the afternoon of March 21.
Students will carry signs boldly advertising the names of all business sponsors to the afternoon rally.We anticipate strong press coverage of the event.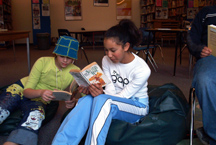 Donating is easy. Mid-afternoon each day the week of February 10, Casey Leadership students, along with business representatives from downtown Boulder, will visit downtown businesses to answer any questions about the Casey library fundraiser. At that time, they will be accepting your tax deductible donation in the form of checks made out to "Casey Middle School." Or if you prefer, you can mail your check directly to Ellen Miller-Brown, Principal, Casey Middle School, 2410 Thirteenth Street, Boulder, 80304.