Steps For Literacy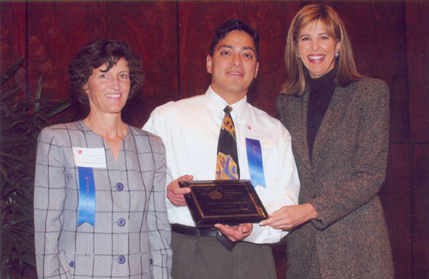 Steps for literacy" Rally Showcases Casey
The Third Annual "Steps for Literacy" rally was held on Friday, May 20th, 2005. Students and faculty walked around the school on the "Nature Trail" created by Ms. Wheeler's leadership class in 2002 and then to the Pearl Street Mall. Students carried posters and banners that promoted literacy and reading. These had been placed on route by this year's leadership class.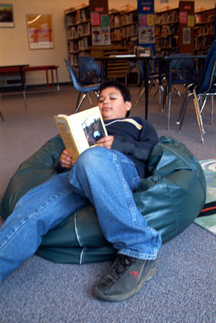 The event included a silent-auction that ran concurrently with the sprint book fair and the spring band-orchestra concert on Thursday, May 19th. The rally was help Friday afternoon. On Saturday, May 21st, the Boulder Garden Club held its annual garden sale at Casey Middle School with part of the proceeds going to the fund.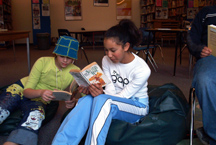 *About the Steps for Literacy Rally*
A celebration of diversity, literacy, and leadership.
For the third straight year the Casey Community has partnered with in3corp and several other business owners in downtown Boulder to host the "Steps for Literacy" rally. The event helps to build relationships between Casey Middle School and the greater community while at the same time celebrates the importance of literacy. It also helps to raise much needed funds for Casey's specialized literacy, language, and leadership programs.
*About Casey Middle School*
Casey Middle School is a school with unique programs and a unique setting. It is the only Bilingual English-Spanish middle school in Boulder and the only school in the district that offers "Leadership" as an elective course of study. It is also an English as a second language magnet school. Casey Middle School is continually involved in "State of the Art" learning and community building.
"Casey Middle School is a dynamic and exciting learning community of students, parents, and faculty from an array of cultures. At Casey, all students are challenged to thrive academically in a rigorous program that is technology and future oriented. Casey's socially and emotionally nurturing environment values the uniqueness of each student while its worldly focus provides students with necessary experience and skills to become positive, responsible, and successful contributors to our global society.